[new students in high school]
Yes, Indeed! August is around the corner and schools everywhere (well, away from those districts that open after Labor Day in the USA), will be teeming with eager minds, flustered spirits, nervous laughter, gracious smiles, and roving hearts.
Students will flock back to the buildings they left a couple of months ago for the summer; now, they'll be converging on the steps of school buildings everywhere, unless they're new to the building…Like FRESHMEN.
These fresh new eyes, hearts, and minds will be nervously and excitedly exploring campuses and searching for their classes and themselves on a high school campus as the newbies. The little fish in a big pond.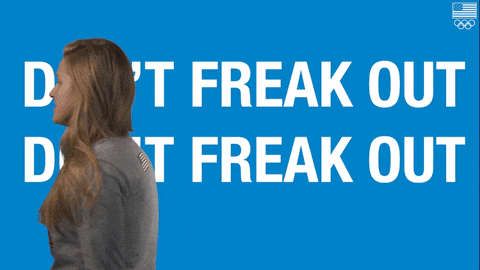 Some will fit in right away, some will lose their middle school persona and others will remain how they were in middle school.
Regardless of how they come into their freshman year, their teachers must help them navigate it.
One of my girls tagged me in a Facebook post last week about a project I gave her when she was in high school (she has now graduated from college for about 11 years now); she claims this project is what helped her define who she is and what she wanted to accomplish – she thanked me for the project.
Stories, students, and wanting my freshman class to survive high school prompted me to develop this project that I gave to my Freshman Seminar or Freshman Experience classes – https://tinyurl.com/freshman-seminar.
I tried to have students [my little people, as I affectionately called them] be able to navigate high school from a fledgling point of view from their new attitudes towards school, grade point averages, friendships, sports, clubs, teachers, assignments, conflict, home life, and more. Because, let's face it, First Year for students can be hard.
They must navigate a new building, new resources, new friendships, new schedules, new distances, new dynamics, new classes, and new feelings and emotions as well. Really tough stuff.
Some school districts have realized that students need help to move through this new part of their lives, and have developed Freshman Seminar/Experience classes. Kudos to them!


Processing…
Success! You're on the list.
Whoops! There was an error and we couldn't process your subscription. Please reload the page and try again.
If we can remember how hard this year was for us, then it would be easy to help these students understand how high school works. It would be so calming for their socio-emotional well-being.
So teachers: smile graciously at these newbies meandering the hallways, offer assistance, understand that this is the generation coming in attached to their cell phones, remember that they are the Pandemic (stay at home for a year) generation, understand that they will need that friendly face and space daily. Remember they was the little ones who set tone for the next four years.
Gotta love Freshmen!
Oh, and if you're one of the previously mentioned teachers tasked with teaching these wonderful new additions to your high school, check out the following products to help you get on your way to a successful academic year!
CHECK THESE OUT:
HAVE A GREAT SCHOOL YEAR!